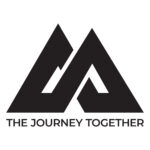 Marriage can be a beautiful journey, but it's not always easy. One of the biggest challenges couples face is learning to navigate their differences. It's easy to get frustrated or even angry when our spouse doesn't see things the way you do. But what if those differences were actually a gift?
In this episode, we'll explore how embracing our differences can strengthen our marriage and draw us closer to each other and to God. Through it all, we'll be reminded of the power of God's love and how it can transform even the most challenging aspects of our lives.
So if you're struggling to embrace your differences in marriage, or if you just want to deepen your relationship with your spouse, tune in to this episode of the Journey Together podcast.