Hey guys!  Welcome to our journey!  We're Joshua and Anna Gresham and we want to thank you for visiting our blog!   This blog covers Marriage, Family, Life and Ministry.  
Our hope is that this blog is a resource for you as you navigate your life through God's Word.  We aren't perfect.  It's honestly not about how good we are – it's about how good God is.  God has a plan for your marriage, for your family, and for your calling.  God loves you.  We love you and we are excited about what God has for you.
Our goals for this blog –
We want to inspire people to discover and explore God's fullness in everyday life.
We want open communication, to keep it real and keep it full of God's Word.  To be led by the Holy Spirit – He is so much smarter than we are.  For there to be ah-ha life changing moments in our life and in your life we need to have  spiritual growth – no matter where you are in your walk with Christ – God wants you to grow.  We want you to see by the power of God there can and is restoration and healing taking place in your marriage – your home – your family and your purpose through God.  Our prayer is that God will use this blog and our podcast to help people see the beauty of the complete wonder working power of Jesus Christ in your life.
Let's talk marriage and family.  Marriage and family are important to God and important to us.  We like to tell people that we are pretty normal, but usually when you have to tell people that – you more than likely aren't all that normal.  Jesus is first at the Gresham house.  We will celebrate 19 years of marriage on June 26th and we are passionate about the growth of our marriage!  In our marriage – we are refusing to settle for what the world is offering and we desire to see the Lord glorified as we serve one another in the love of Christ.  We weren't created to do life without Him and thankfully we don't have to.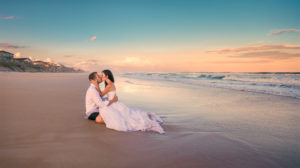 We have a full house with our four beautiful and interesting children – Caedmon, Cohen, Colton, and Carly (clearly the letter C won out in the name game).  Parenting is no joke and training our children in the way they should go is worth it all. We love having fun and enjoying the life that God has blessed us with.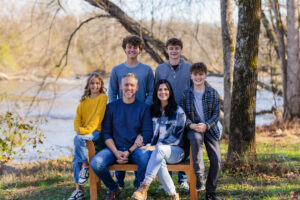 We Pastor Trailhead Church in Graham, North Carolina and we are passionate about helping people find a better way through a relationship with Jesus Christ.  We love to minister to ministers.  From children's ministry to youth and college ministry to planting a church from the ground up – we have a heart to see God's Kingdom grow and for you to fulfill your God-given purpose!
You are going to see quite a few outdoorsy pictures on this site – that's because the great outdoors constantly is calling our names and anytime we can sleep in a tent – we try to make it happen.  If you too love being outside, hopefully we'll run into each other. Hiking with others is the best!
So there it is in a nutshell … Thanks for stopping by!
-Joshua & Anna