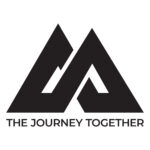 In this empowering episode of the Journey Together podcast, join host Joshua and Anna as they delve into the transformative concept of "Start with Yes." Life is full of opportunities and challenges, and sometimes, all it takes is a simple shift in mindset to unlock incredible possibilities. Through thought-provoking conversations and insightful anecdotes, we explore the power of embracing a positive approach and saying "yes" to new experiences and personal growth.
Together, we'll explore the mindset shifts necessary to overcome fear, self-doubt, and limiting beliefs that often hold us back. We'll discuss the importance of being open to new opportunities, even when they may seem uncertain or unfamiliar.
Join us as we embark on a thought-provoking journey towards embracing new possibilities and uncover the remarkable potential that lies within each of us.