"I deserve better."  That's a phrase you typically hear after a breakup, but have you ever heard someone say that about God?  "God, I deserve better, so I'm moving on to something new, something fresh, and something like I've never experienced before."  I'm sure you're shaking your head no right now. Shoot, I bet you've stopped reading because I'm speaking or rather typing heresy, but I want you to think hard about this, because we say things like this all the time. For instance, "This isn't what I wanted."  But if we've given our lives to Christ, then statements like "this isn't what I wanted," don't necessarily float well with the Kingdom-minded mentality that Christians are suppose to pursue.
During my 13,400 days on this earth I've felt intimate with God many times, but four years ago, I found myself in a place that was truly unhealthy.  My church plant was so-so, and we had decided to merge with a church that was dying.  Sounds like a winner right? So-so church gets together with a dying church. So why did we do this? Well, to us it sounded good because they had something we didn't, a building, and we all agreed that this was a God thing.  Within 6 months everything went bad.  The men from the dying church decided to share all their hurtful thoughts they had buried and rooted from past hurts and unload them on me. I was just a young guy trying to follow my passion to spread the gospel, and I was being told that I was a terrible pastor because I didn't recruit enough people to help clean the church on a consistent basis.  I put up with these comments for months. Let me drill this home, I actually had a guy army crawl to the front of my sanctuary and "psst" at me, hand me a piece of paper, and say, "this will help your sermon."  I open it later to find several scriptures written down.
What happened next?
I mentally quit,
I deserved better,
"This isn't what I wanted!"
I was the Tin Man stuck beside the yellow brick road with no oil and no heart. Thoughts ran through my head that were devastating and painful.  I was truly stuck with no vision or purpose.  Depression had set in, and my routine needed to change or I was going to lose my faith completely. I believed that I deserved better, and I began telling everyone I met that ministry wasn't all it was cracked up to be and that doing God's work wasn't fun.  I learned very quickly that depression is a very powerful thing, but so is FAITH!
"Walk", said the voice. Walk? Who said that?  I was tired at this point, so I didn't even care about the voice, because I deserved better.  I could see other pastor friends succeeding, but nothing I did seemed to matter for the Kingdom.  "What's the point?" I thought.
"WALK!" said the voice.
2 Corinthians 5:7 (ESV)
…for we walk by faith, not by sight.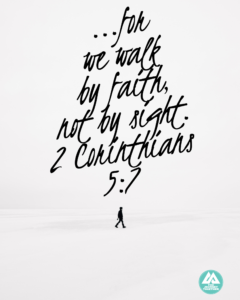 So one morning I woke up and drew a circle on a map that surrounded my entire city, and I began to walk that circle. 23 miles, 8 hours, no cell phone, no music, no distractions.  On my first day doing this, I spoke to God with anger because my eyes were fixated on the future.  My present circumstances had no relevance to me because I deserved better.  I was blinded by the reward because I saw the fruit from others and became jealous.  I would say things like, "God, why aren't you helping me!" ,and, "Why is my ministry not flourishing?"  I was blinded by the reward. Week after week I walked, I yelled, I cried, I truly lost my way emotionally, but then it finally hit me.  I had lost focus on the true reward. Working hard for God's Kingdom was the reward. The reward was the work to which I was privileged to put my hands. I had focused on earthly rewards and not Gods work.
On the last day I walked, I said nothing. My walks had shown me a few things. First, it wasn't about me, and secondly, I had to realize that my future is secure in Him.  So why continue to protest and complain? God knows what I need; He knows my heart. So I need only to rest in His presence, just like I will when I get to heaven.
John 14:1-4 (ESV)
1 "Let not your hearts be troubled. Believe in God; believe also in me. 2 In my Father's house are many rooms. If it were not so, would I have told you that I go to prepare a place for you? 3 And if I go and prepare a place for you, I will come again and will take you to myself, that where I am you may be also.
I had an imaginary friend when I was a child. One day he flew to outer space and never came back.  I no longer associate with fake people.  Within ministry it's so important to be honest with your expression of yourself and your ministry's vision.  The worst thing you can do is fake it, but true authenticity can only come from the Holy Spirit.  You can only walk in the ways of the world for so long until you become exhausted and start faking it.  Don't allow past hurts and jealousy to consume your thoughts. Allow the Holy Spirit to speak in and through you, because if you don't, some day God may have you walk around your city.
Romans 12:2 (ESV)
Do not be conformed to this world, but be transformed by the renewal of your mind, that by testing you may discern what is the will of God, what is good and acceptable and perfect.